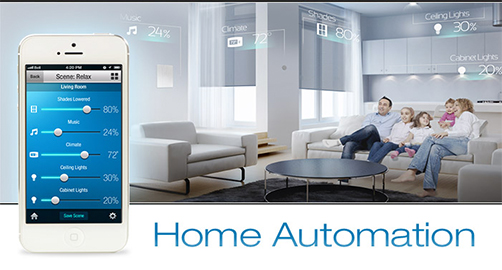 Lutron Home Automation with RadioRA 2 and HomeWorksQS is a wireless total home control system. This energy-saving system also gives you the ability to adjust the amount of daylight and electric light. This is through the use of  light controls and automated shades. Also it provides temperature control in a single room or throughout your whole home. The system also turns off standby power to small appliances when they're not in use.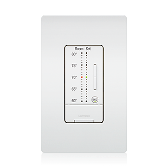 seeTempTM wall control also offers convenient access to your most frequently used thermostat settings.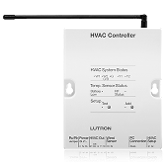 The HVAC controller receives wireless commands from seeTempTM, the Radio Powr SavrTMtemperature sensor, and Lutron total control systems therfore providing wired relay outputs to control HVAC equipment.

Remote System Access
With Lutron Home Automation you now have the added convenience of controlling your RadioRA 2 system from anywhere internet access is available.

The RadioRA 2 seeTouch Hybrid Keypad installs in a standard wallbox gang, and provides control of multiple lights and shades in the home. The unit will also replaces a light switch, and offers system dimming control while also functioning as a keypad.

The RadioRA 2 table lamp dimmer plugs into a standard receptacle to also include table lamps in the system.

Radio Powr Savr wireless occupancy/vacancy sensors provide convenient light control. They are engineered for optimum energy savings and easy installation. Lutron Home Automation Radio Powr Savr wireless sensors save energy also by directing wireless controls to turn lights/ plug loads off. This is due to on room occupancy sensing.
Sivoia QS Wireles Shades
Lutron Sivoia QS Wireless shading system is beautiful, scalable, and reliable. This system also can be used to control the entire family of Lutron Home Automation automated window treatments. These include roller shades, battery-powered insulating honeycomb shades, Venetian blinds, traditional drapery tracks, Kirbé Vertical Drapery System, tensioned shades, and Roman shades with CERUS uptake system. This wireless shading system is therefore a perfect solution for retrofit and renovation. This is due to the elimination of communication wiring between components. Sivoia QS Wireless offers precision control of shades in one room, multiple rooms, or an entire home or building all at the touch of a button. Using the proprietary Clear ConnectTM RF Technology from Lutron, Sivoia QS Wireless also directly integrates with Lutron lighting control systems, delivering total light control to any space.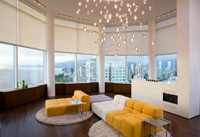 Roller Shades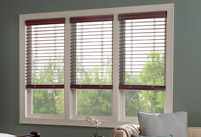 Wooden Blindes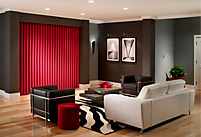 Drapes Tracks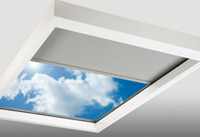 Skylight Shades
Serena Wireless Shades
Lutron Serena remote controlled shades also offer the beauty, luxury, and quality of Lutron motorized shades at prices comparable to other brands' manual shades. Featuring Triathlon power technology, these shades have a 3-year battery life. Replacing batteries will be a rarity. And because the shades operate via a remote, you can adjust them from anywhere in the room. This also gives convenience and control. They can therefore be integrated into the wall keypads, Ipads and touch screens for true home control.