HOME THEATER, HOME AUTOMATION, SEATING AND CUSTOM CABINETRY
Lowell/Edwards Home Integrations showroom is centrally located in Hackensack, NJ and specializes in Smart Home Services. These include home theater systems and seating, as well as lighting and staging to create the entertainment area you've always imagined. If you're looking for a custom home theater system, look no further.
Home Theater Rooms and Living Room Systems
At Lowell/Edwards, our goal as designers of quality home theater systems is to offer you the most recent advancements in video and audio technology. A smart home remote control operates the system. At the same time, we work closely with you to realize your needs and expectations as a home theater enthusiast.
Smart Home Services

Home Theater Rooms We specialize in the creation of home theater system environments utilizing projection TV systems for video display with smart home control. Our staff of skilled, factory-trained technicians can wire your site whether it is under construction or occupied. The components are then carefully installed. We then provide full operational instruction so you are fully satisfied.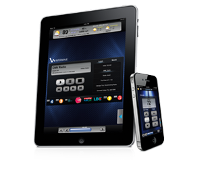 Living Room Systems: We have become experts at designing and integrating home theater system especially for apartment living room systems. This from being in New York City where space is at a premium. We couple flat panel TVs with compact speakers called sound bars as well as flush mount speakers. The components are often located out of the way in a cabinet or closet.  In order to minimize the impact of sound transmission, so neighbors are not disturbed, the sound system is tailored to your room. A radio frequency based smart remote control simplifies the operation all the components. It even works through wall and cabinet doors.

Home Theater Seating We arrange oversized recliners, most of which are motorized for your comfort. We strategically place them to maximize the best sound and visual effects. We offer Fortress Seating featuring US maufacturer and is fine quality. Each order is custom made allowing for special sizes at no additional cost. They also have a wide range of options and 30 different styles to select from.
We also carry Cinem Tech seating. They offer the very finest in home theater seating, using top of the line European leathers. The seating is made in Germany with 12 different styles available. There classic designs and metal frame construction will look in style and stay comfortable for many years to come.

Multi-Room Sound: Bring the enjoyment of streaming music to the rest of your home with a multiroom sound system. We install a small touch screen control panel and speakers in each room you would like to have music. You can also control the volume and source for each room seperatly. On the screen of the keypad it can show the song and play list from your iPod or iTunes, internet radio, Serius Satelite radio, Pandora channels, Rapsody and more. It is an amazing technology that brings you music collection and other sources to your finger tips in every room of the house.
Systems are scaleable to fit a small apartment up to a 96 room estate.

Home Automation or a Smart Home. Now that you have control panels in the wall for the multiroom sound system we can expand their functionality to include lighting control, HVAC control, motorized window shades, pool controllers and much more. With the new ultra reliable wireless links between devices you can add home automation to your residence with out having to rewire the house or open up the walls.

Crestron® Home Automation & Control Systems We specialize in smart home automation systems to integrate multi-room sound, lighting controls, shading, and almost anything else into one customized interface. Your system can therefore be operated with a wall-mount, hand held, or iPad remote control.

Lutron® Lighting and Shade Controls We carry the RadioRA® 2 wireless lighting control systems, as well as QS Wireless Roller Windwo Shades, and SerenaTM Totally Wireless Remote Controlled Cellular Window Shades. We also have hundreds of fabrics and colors from which to choose. In addition, we provide experienced installation. It also integrates into the smart home.

TV Concealment TV Concealment Working with the nation's foremost interior designers has given us an eye for style that other electronic installation companies do not have. Most of our client want to embrace technology, but not want to see it. Innovative ways of hiding a TV makes it possible to locate them in areas you have never thought of before. We feature frames to cover the TV, motorized artwork that can roll up into a picture frame, disappearing mirror TVs and even motorized units to slide out a TV from under a bed.

Custom Cabinetry Our team of skilled professionals integrate cabinetry and electronics systems. This  results in a synergistic approach that individual vendors cannot provide. Our staff is knowledgeable in all areas therefore avoiding commonly made mistakes. Coordination between each area is no longer a problem. We specialize in motorized pop up TV cabinets and wall units to enclose both TVs and the electronics. We also offer a wide selection of finishes in wood veneers, lacqauers, mirror, glass and metals.